Vermell Grant's passion for education began early.
As a young girl, she played teacher with her younger siblings.
Later, she worked at Waynesboro's United Church Nursery as a high school and college student. Grant saw up close the challenges different children faced in their daily lives.
"I understood not all families were like ours," she said.
Such experiences were the catalyst for Grant to become a teacher. And over more than four decades, she served the Waynesboro Schools as a elementary teacher and elementary principal, and for the past 15 years, as an assistant superintendent. Grant recently retired from the Waynesboro Schools.
"It was never about Vermell," said former Waynesboro Schools Superintendent Robin Crowder. "It was always about making people better than they were."
The oldest of four siblings, Grant spent her early life in Oklahoma where her father was stationed in the military. When he received orders for Germany, Grant's mother Elizabeth decided to return to Waynesboro while her husband performed his military stint abroad.
"She had a support system," Grant recalls of her mother's family in Waynesboro, adding her mother expected Vermell to do well in school and "encouraged me."
Accepted at Eastern Mennonite University in Harrisonburg, Grant continued work in the summers at the church nursery. The work augmented her elementary education studies at EMU.
"It was such a good program," she said of the nursery experience. "We did little walking field trips and went to the library."
Grant started her career as a fourth-grade teacher at the Rosenwald School in Waynesboro in 1973. As part of a team of three teachers, Grant displayed boundless enthusiasm and "learned the importance of teamwork and collaboration." She used those lessons to help others later as an administrator.
Any of the disappointments of a previous school year were forgotten each September.
"A new year was always a way to see what I can do better," she said.
The responsibility of teaching was always paramount.
"The core mission of education is that it does determine an individual's future," she said."It (education) is an immense responsibility."
Lowell Lemons, who served as Waynesboro's superintendent for 14 years, remembers meeting Grant after accepting the superintendent's job in the early 1990s. He told his wife he had met a teacher who "grabbed my attention."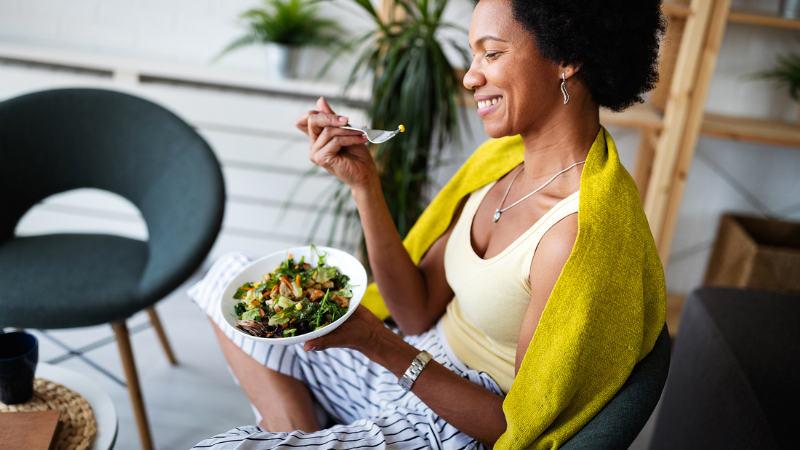 New Year's resolutions often bring unrealistic expectations. A dietician offers her best advice on how to seamlessly make simple yet impactful food changes in your daily life.
Grant impressed Lemons as someone who created a strong classroom environment and a connection to her students. She was also a natural leader.
When she became principal of William Perry Elementary in 2002, Lemons said the students' test scores rose at the Title 1 school with a large free and reduced lunch population.
"She thought those students could learn and achieve," Lemons said.
Ironically, Grant led the school named after her mother's first cousin, William Perry. The iconic educator was a mentor to Grant.
"He shared some of his experiences and the importance of strong relationships with parents and students," she said of Perry.
Perry urged Grant to get further training, leading her to earn a master's in school administration supervision from the University of Virginia.
As a principal and assistant superintendent for the past two decades, Grant nurtured others. Crowder said she "was my right arm" during his reign as Waynesboro superintendent from 2006 to 2013.
She worked to start the move of the school district's Pre-K program to the Wayne Hill Center in 2006. She played an integral role in the renovation of Waynesboro High School and also helped craft the school district's teacher performance plan. Grant also spent countless hours recruiting and interviewing potential teacher hires for the school district.